In keeping with her podcast's title and theme, The Unspeakable Podcast's Megham Daum interviewed two Genspect parents about their gender-questioning sons who suddenly identified as trans as teenagers.
Jolene's son showed no signs of gender dysphoria as a child, although he was clearly gifted, and seems to have been influenced by peers as well as Reddit. At first he identified as a female, then settled on non-binary. In contrast, Maria's gifted son had learning difficulties since birth and was diagnosed young on the autism spectrum. After several family traumas, a period of depression, and immersion in the internet, he announced he was a girl. He has since started on estrogen.
The conversation was wide ranging and touched on the importance of balanced psychotherapy, the necessity of identifying any other causes of distress, eating disorders, the performative aspects of identifying as trans, forced feminization, and a Renaissance social craze called the glass delusion, whereby people believed their skeletons were truly made of glass and might shatter into pieces, which even swept up King Charles VI of France.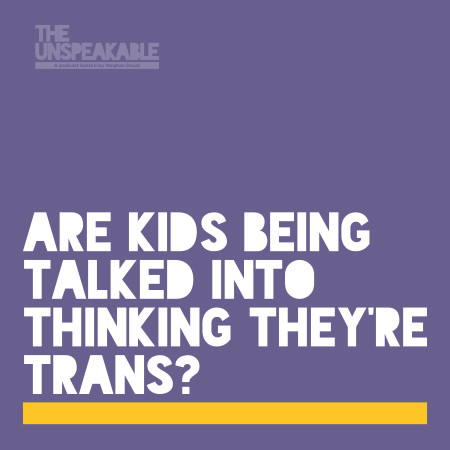 Interestingly, Daum made a point of saying she tried to find a gender-affirming therapist who would also appear on the program as a counterpoint, but none of the many she contacted agreed to speak. At the end of the episode, she said she has finally found such a therapist, who she will interview in the future.